One to one
Individual sessions for your international goal
The International Coaching for Women one-to-one sessions include:
Intensive Programme: results in 6 – 10 weeks.
Five individual online sessions of 60 minutes each.
Sessions once a week or every two weeks max.
Exercises between sessions.
Unlimited assessment through Whatsapp or email during the whole process.
Resource kit: readings, articles, books, videos and more.
Personal Action Plan.
Reviewed CV and Cover Letter ready to meet your international goal.
Personalised document after each session (by the end of the process, you will have your own personalised dossier).
If you feel the desire to go deeper into any question or to find out new horizons, you will have access to a special price for single or multiple sessions after the initial intensive phase, exclusive for those who have completed the One-to-one International Coaching for Women Programme.
Special newsletter with exclusive content.
Values, Destination & Goal

Recognising the past to give space to the present and prepare for the future. Diagnosis & setting a goal. I help you define the most suitable destination for you according to your values and what you really care about. 

Identifying Beliefs & Ideas

We identify the ideas, thoughts and beliefs that run free and disorganised in your head. We translate them into words and messages full of sense to make you have clarity. What has been stopping you to follow your international goal?

Uncertainty & Awareness

Langer says that "uncertainty creates the freedom to discover meaning", so let's discover that meaning and turn it into awareness, which will lead us to reveal your true value. 

Revealing your Value

Only after being aware of your strengths and aspects to improve, and putting them in context in the real world, you will be able to find out hidden competences and skills, both personal and professional. That will allow you to create a realistic but ambitious Action Plan towards your goal.

Global Mindset & Cultural Sensibiltiy

Global Mindset is the ability to absorb information, traditions, and cultural norms from around the world and be able to conceptualize how to make an impact in all environments. It is a valuable and enriching approach that will open up your mind and your cultural sensitivity in a global and diverse world.

Resources & Action Plan

You will receive practical resources related to the topics we treat and exercises between sessions. You will finish the coaching sessions with a personalised Action Plan and road map. 

CV & Cover letter

If your international goal includes working or studying abroad, we will review, change and improve your CV and cover to make sure it shows all your knowledge, competences, skills experience and potential.

Start your journey

Once the process comes to an end, you just need to open yourself to the world with respect and determination. Right after your coaching process or whenever you feel it is the right moment for you.
Only 3 steps to start your international process: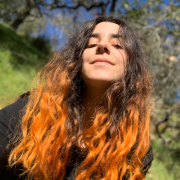 I truly recommend Anna! Her vast knowledge and her willingness to help you find the travel experience that works best for YOU makes everything so easy and fun. Her enthusiasm sparked in me a wonderful curiosity for other cultures, and provided me with the tools I need to explore and learn about this world as both a student and a musician. Incredible service, 10/10.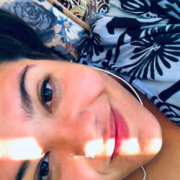 La comunicación con mi tutora de Memorias de Final de Máster fue primordial para llegar a encontrarle  sentido a mis prácticas. Mediante correos electrónicos y videollamada conseguimos darle un poco más de sentido a mis prácticas. Me acompañó en todos los momentos positivos y negativos, y le estoy altamente agradecida. De ella he aprendido muchísimo y me llevo una gran referente para seguir creciendo como persona y como profesional. 
Let's schedule a meeting to get to know each other and to decide together how  International Coaching for Women can help you achieve your international goal.
See you soon!